The Canistota School District has one full time or part time position for a Special Education Paraprofessional (Aide) for the 2022-2023 school year. • Looking for someone who is flexible, dependable and patient to work with students in our elementary. Application can be found at
https://www.canistota.k12.sd.us/page/employment
or by contacting the school for an application.
Jamie.M.Miller@k12.sd.us
or 605-296-3458 The Canistota School District is an equal opportunity employer, dedicated to a policy of nondiscrimination in employment on any basis including race, color, age, sex, religion, or national origin.

Reminder to all middle and high school athletes: You MUST have the following items completed and turned in to Mr. Jolley prior to the start of practice: 1)Impact testing completed (we have record of who has completed this) 2)SDHSAA packet filled out, signed, and turned in. **The physical form is stapled to the back of the packet.

We are still looking for a high school assistant volleyball coach. Please contact Mr. Jolley at
Patrick.Jolley@k12.sd.us
if you are even the least bit interested. We are hoping for a person who is able to commit to attendance at ALL volleyball games and after-school practices.

Our playground addition is already getting used by children!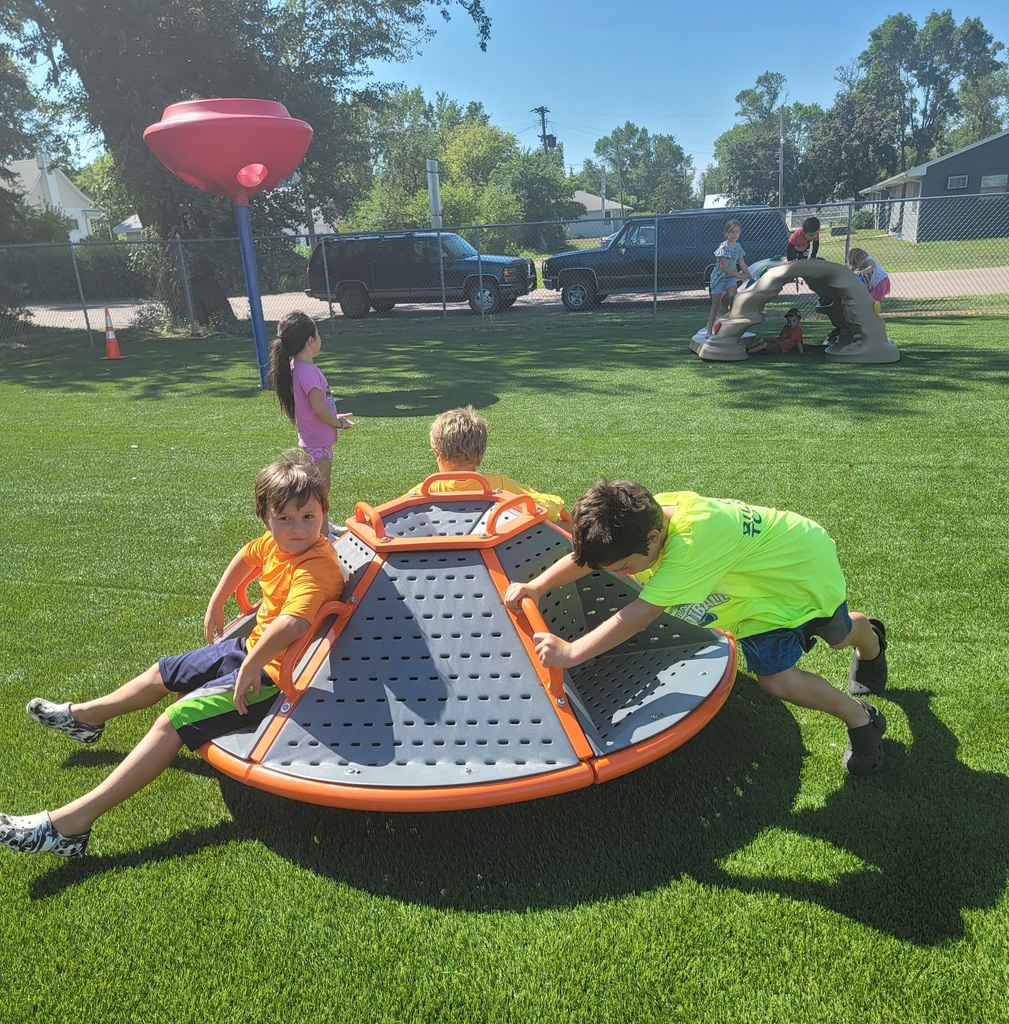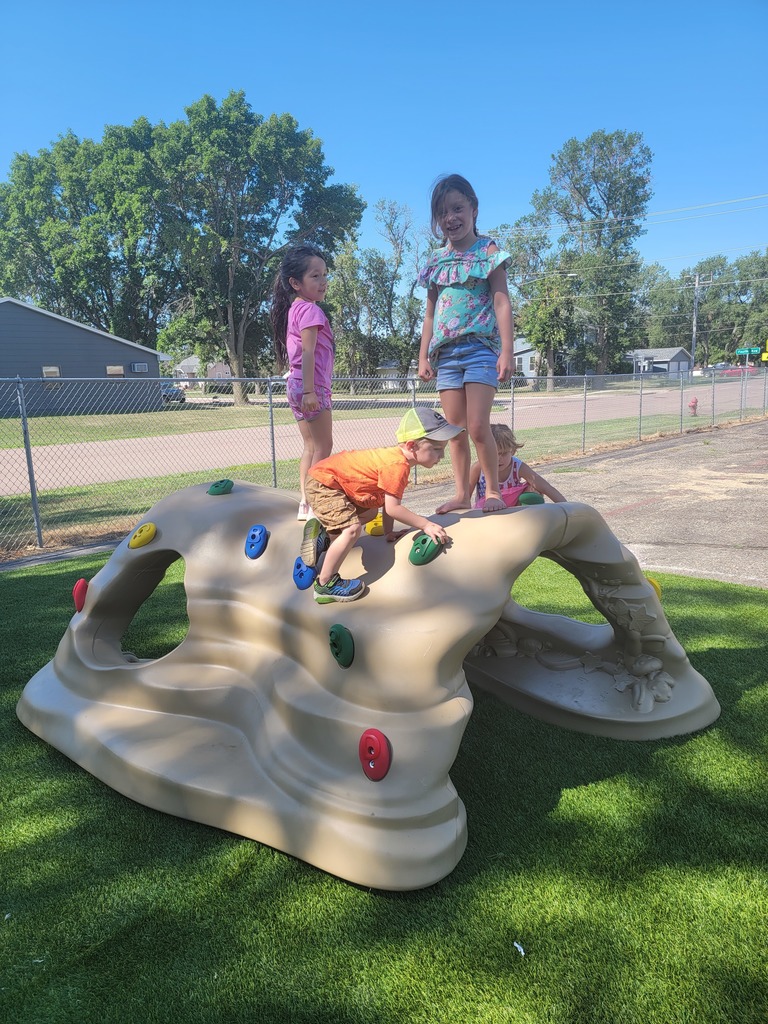 We are starting our countdown here in the main office! Only 22 days until Open House! Mark your calendars for 5-8 p.m. on August 16th!

Dear families, now is the PERFECT time to pre-pay for your child's lunches. We know going back to paid lunches is going to be a bit of a change. Some families are finding that pre-paying now eases the burden a bit. Stop in at the school at any time!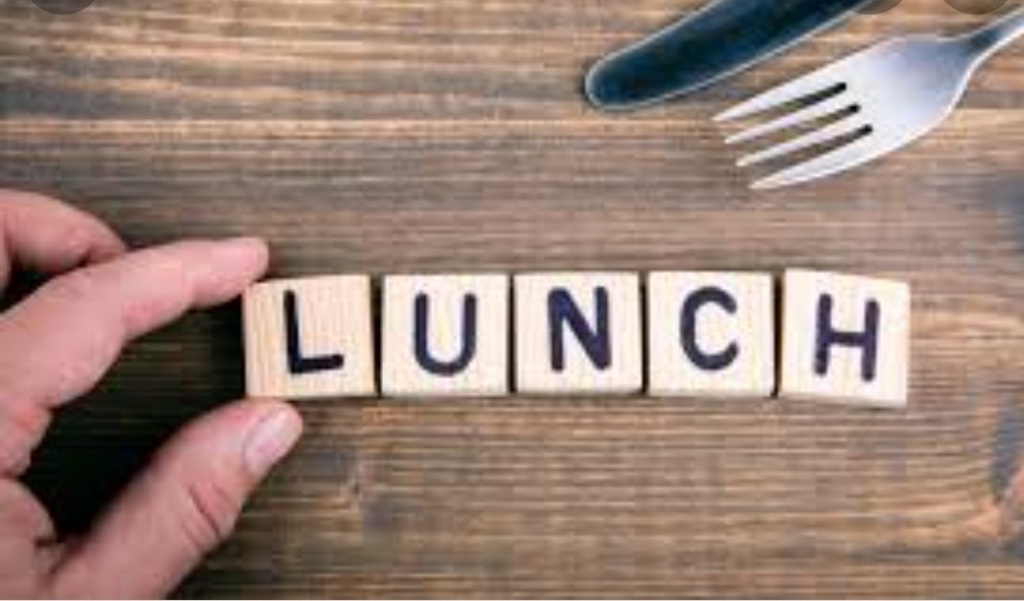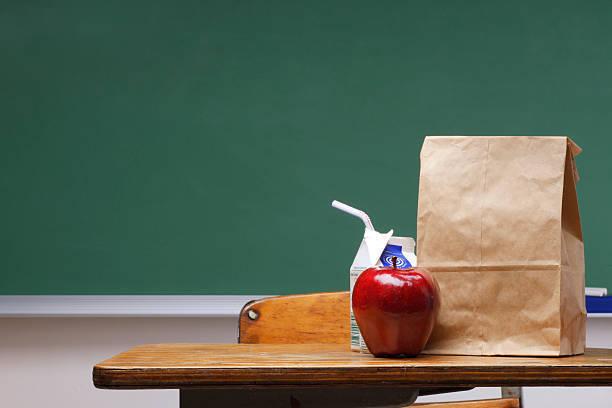 Just a reminder, there will be no summer reading experience this week. We hope everyone enjoyed it this summer! If you have any books, they can be returned to the office or at the beginning of the school year. There are supplies in the office to make wild animal magnets and pinwheels!

For all 7th-12th grade athletes, concussion testing needs to be completed before practices start.  Therefore, we will have the second testing on August 2 at 10 AM at the school for all students that did not participate in the concussion testing on June 8th .  Please make arrangements to be here if you need to complete the concussion testing.

Here is your chance to support the Canistota Football Program, and grab some new football apparel while doing so.  There is a quick turnaround, as orders need to be placed on-line by 11:50 pm on Wednesday, July 20th.  Click below to view the items and place your order.
https://canistota-football-2022.itemorder.com/shop/home/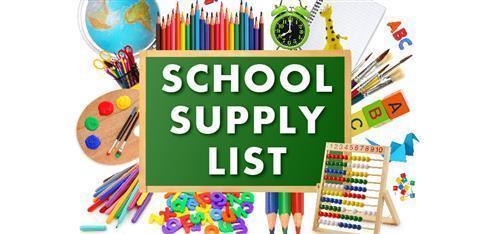 Do you LOVE cheering on the Hawks? Have you ever thought about being THE COACH!? We have the following positions open for the 2022-2023 school year: MS and High School Golf (girls and boys) Assistant HS Girls Volleyball 5th/6th Boys Basketball **contact Mr. Jolley at
Patrick.Jolley@k12.sd.us
if interested.

Ready to sync the school calendar with your phone's calendar? It's super easy! 1.Go to the actual website (not app) for this part. Go to Canistota.k12.sd.us using your phone. 2.Click menu in the upper left corner. 3.Click the round EVENTS icon. 4.Next to the word "EVENTS" is an arrow (download button). Click this. 5. Voila!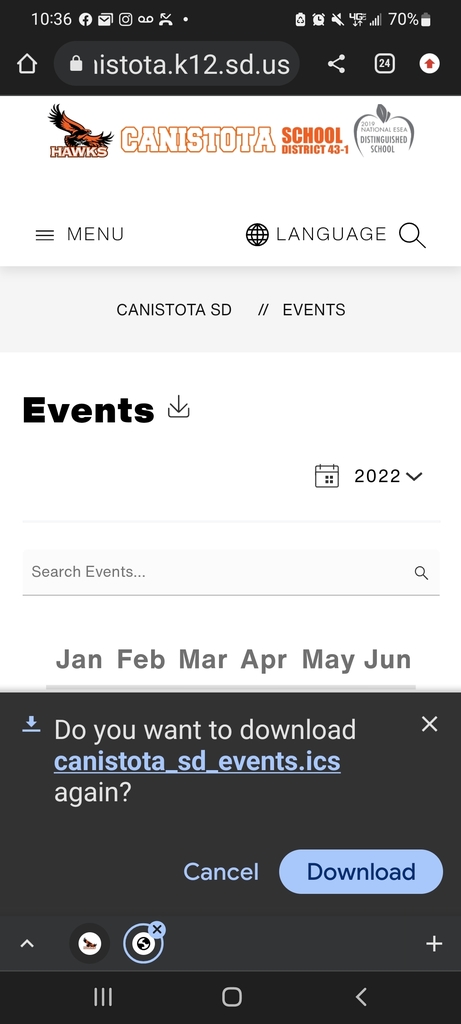 We are beginning to roll out our cool new app! Step 1: Go to your phone's play store, search Canistota School, and download the app. There is a hawk icon and the official name is Canistota SD 43-1. We will be highlighting a different feature of the app every day.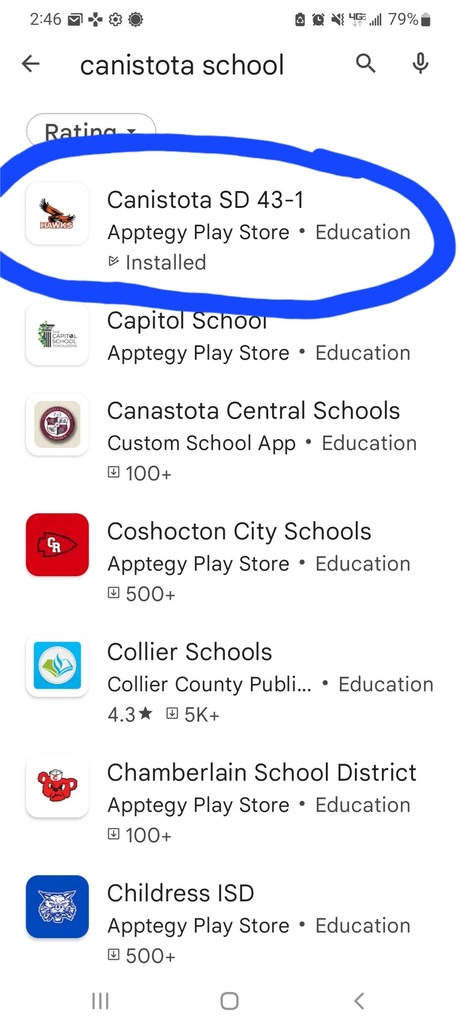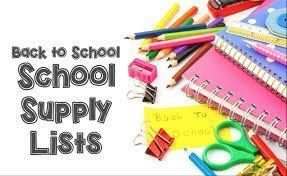 We start our summer reading adventure tomorrow! Children can enter through the main office (door A). Monday & Wednesday - 1st - 5th grade Tuesday & Thursday - PK - Kdg 9:00 AM - 10:00 AM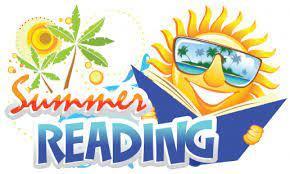 Good Luck to our State Track Qualifiers! There will be a send-off for these athletes at 10:30 a.m. tomorrow, Thursday, May 26th in front of the school. Please join us in wishing them good luck at the state track meet! Sydnee Engbrech: 100 meter dash Kara Roshone: 800 meter run, medley relay Natalee Hofer: high jump, medley relay Natalie Becker: medley relay Allison Leber: 400 meter dash, medley relay Josiah Schroeder: 800 meter run, mile run, 2 mile run, medley relay Connor Hutcheson: medley relay, mile relay Noah Kleinsasser: 100 meter dash, medley relay, mile relay Brady Scott: mile relay Levi Schroeder: medley relay, mile relay DeShon Thompson: discus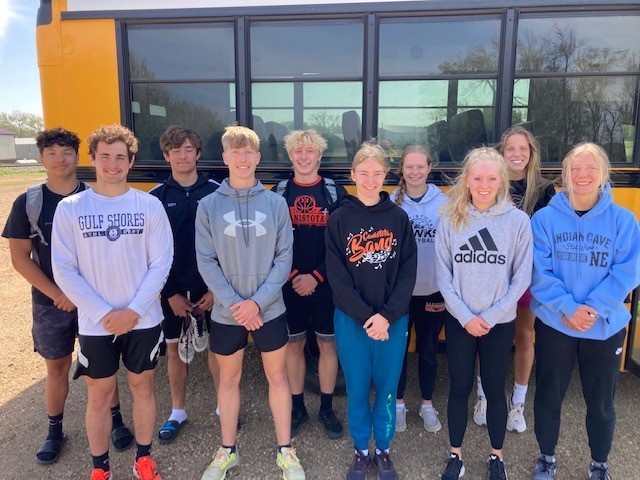 The Cornbelt Conference track meet will be held at Bridgewater, on Monday May 16th. Field Events will begin at 9:00 and running events at 11:00. Junior High and High School buses will leave at 8:00 a.m.

Cornbelt Conferent Track Meet Schedule Friday, May 13, 2022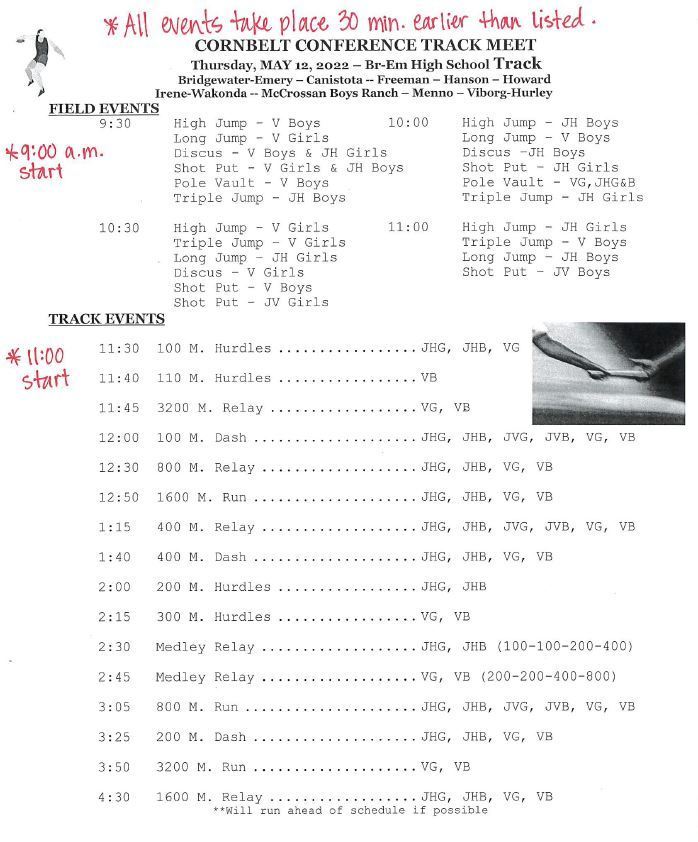 Hawk families, please note the following changes for the next couple of days: 1) The JH & HS Conference Track Meet in Bridgewater is being moved from Thursday to Friday. Field events will start at 9:00 a.m. and running events will start at 11:00 a.m. 2) Senior graduation practice will now be on Thursday at 9:45 a.m.